About us
JONYANG KINETICS is a construction machinery enterprise with a history of more than 80 years
MORE +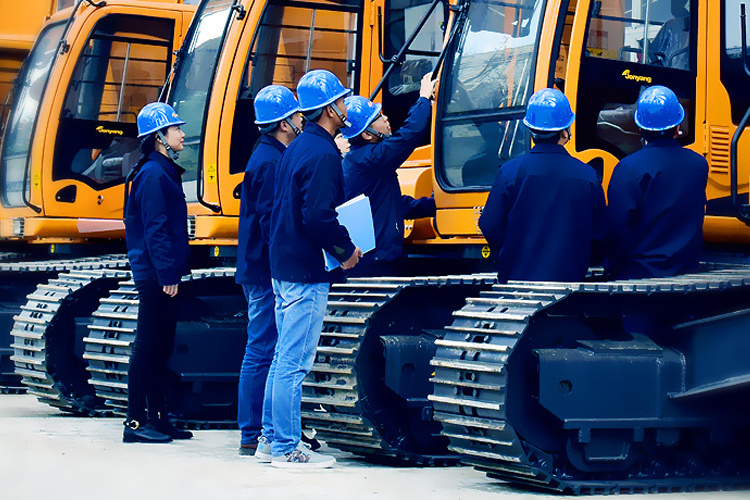 High-end quality and pursuit of excellence
Provide more engineering equipment and services with outstanding cost-effectiveness for users, and strive to reward our consumers.
Vision
Create high-quality products, build famous brand, and develop into a world-class "intelligent manufacturing" enterprise of high-end engineering equipment characterized by "refinement, characterization, excellence and specialization".

Business philosophy
Honesty, trustworthiness and innovation
Providing customers with valuable products and services, and continually giving back to the society.
We are working hard...

Historical mission
Reward shareholders, benefit employees, serve the society, and achieve a harmonious and win-win situation.

Core values
Integrity, value creation, courage, commitment and love.
Please feel free to contact us by leaving your contact information!
---

詹阳重工
The main business is to develop, manufacture and sell the "Jonyang" series of wheeled hydraulic excavators, tracked hydraulic excavators, and special emergency rescue equipment
全部
全部
产品管理
新闻资讯
介绍内容
企业网点
常见问题
企业视频
企业图册

Official wechat

Douyin account

video channel
Copyright © Guizhou Jonyang Kinetics Co., Ltd. All Rights Reserved Jonyang

GGWAB No. 52019002006857 Website building:GROW FORCE Guiyang
SAF Coolest v1.2 设置面板
UQJSX-ZNBV-BSSWE-AXS
违禁词: 最,一流,领先,独一无二,王者,龙头,领导者,极致,
修改浏览器滑块样式: 4px,4px,#e79c08
SVG图标库
请自行添加图标,用div包起来,并命名使用