High-speed wheeled light-duty assault bridging vehicle (JYL913-Q)
---
High-speed light-duty assault bridging vehicle (core advantages: high speed, operated by one person, bridging completed within 5-10 minutes, world-class technical level)
Earthquake rescue,Mountain rescue,Flood rescue
---
High speed,Road re-opening
---

---
In case of road collapse and bridge damage, the high-speed wheeled light-duty assault bridging vehicle can arrive at the designated location quickly and erect bridges, so that other vehicles can overcome small ravines, cliffs and other obstacles and the life passage is unimpeded. In a word, this rescue equipment has strong integrated support capability.
Product features:
(1) Strong maneuverability
With a high traveling speed of ≥100km/h, it can quickly arrive at the designated site to erect emergency temporary bridges and ensure the emergency passage of disaster relief vehicles.
(2) Strong capability to tackle difficulties
This vehicle is specially designed for the emergency situation of road damage and pavement collapse caused by earthquake-induced geological disaster. It can quickly solve temporary bridge problems, overcome small valleys, cliffs and other obstacles, and ensure that rescue vehicles can quickly arrive at the disaster relief site to carry out emergency rescue.
---
•

Bridge parameters

Bridge length:

≥11m

Weight capacity:

≥10t

Bridge width:

≥2.3m

Operation mode:

mechanical handle, and wired remote control

•

Maneuverability

Maximum speed:

≥100km/h

Endurance mileage:

≥550km

Gradeability:

≥25°

Turning radius:

≤17m
Note: Due to the continuous improvement of our products, all designs or technical parameters are subject to change if they do not correspond to the actual product, please understand.
---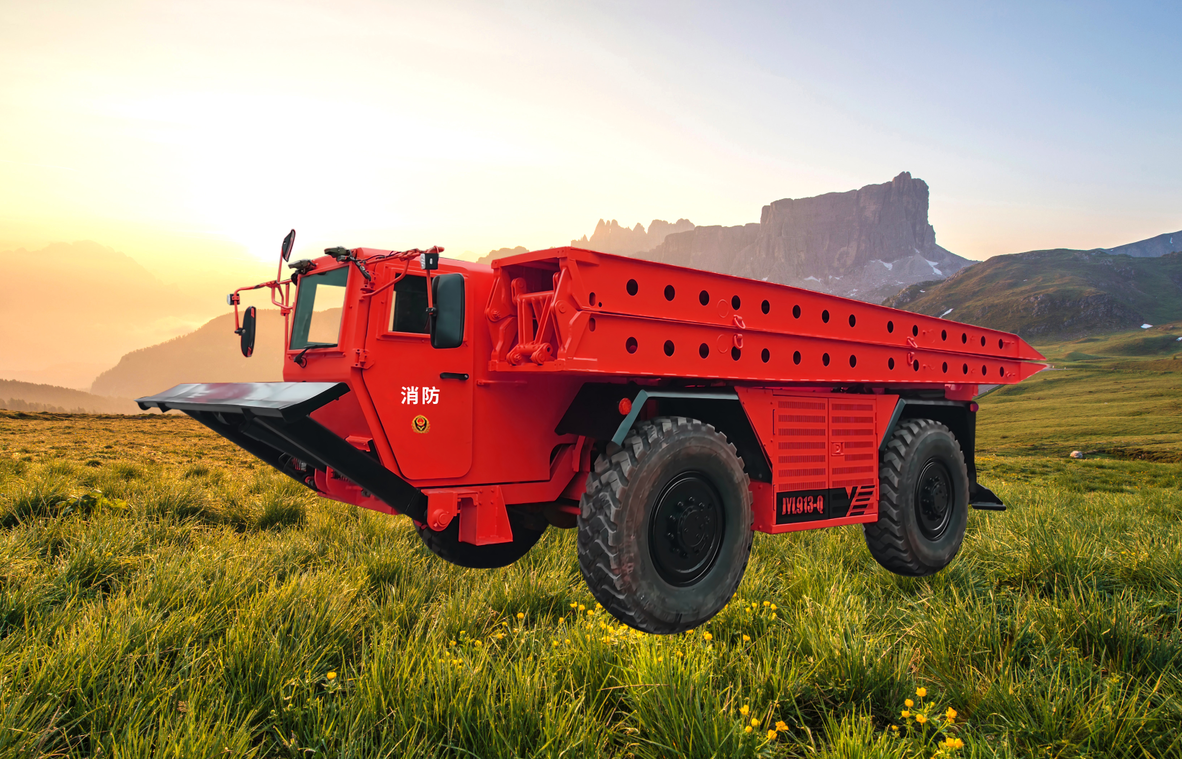 ---
Build a high-end emergency rescue equipment enterprise in China, provide more engineering equipment with outstanding cost-effectiveness for customers, and strive to reward our consumers
---


Disaster rescue breacher (JY816-R)
---
For the emergency rescue of earthquake, landslide and other disasters, the vehicle can go through rivers and pass through complex terrain between the frontline and the rear support zone, quickly transport rescue workers and relief materials to the disaster area and transfer trapped people, under the condition of road damage and bridge collapse. It can transport ≥14 people or ≥4 tons of materials at one time. Compared with ordinary wheeled transport vehicles, this vehicle plays an irreplaceable role in the early stage of disaster relief.
Please feel free to contact us by leaving your contact information!
---

詹阳重工
The main business is to develop, manufacture and sell the "Jonyang" series of wheeled hydraulic excavators, tracked hydraulic excavators, and special emergency rescue equipment
全部
全部
产品管理
新闻资讯
介绍内容
企业网点
常见问题
企业视频
企业图册

Official wechat

Douyin account

video channel
Copyright © Guizhou Jonyang Kinetics Co., Ltd. All Rights Reserved Jonyang

GGWAB No. 52019002006857 Website building:GROW FORCE Guiyang
SAF Coolest v1.2 设置面板
UQJSX-ZNBV-BSSWE-AXS
违禁词: 最,一流,领先,独一无二,王者,龙头,领导者,极致,
修改浏览器滑块样式: 4px,4px,#e79c08
SVG图标库
请自行添加图标,用div包起来,并命名使用